Comillas teams shine in Europe
Comillas competed in various sports disciplines at the World InterUniversities Championships (Paris) and the WHU Euromasters (Vallendar, Germany)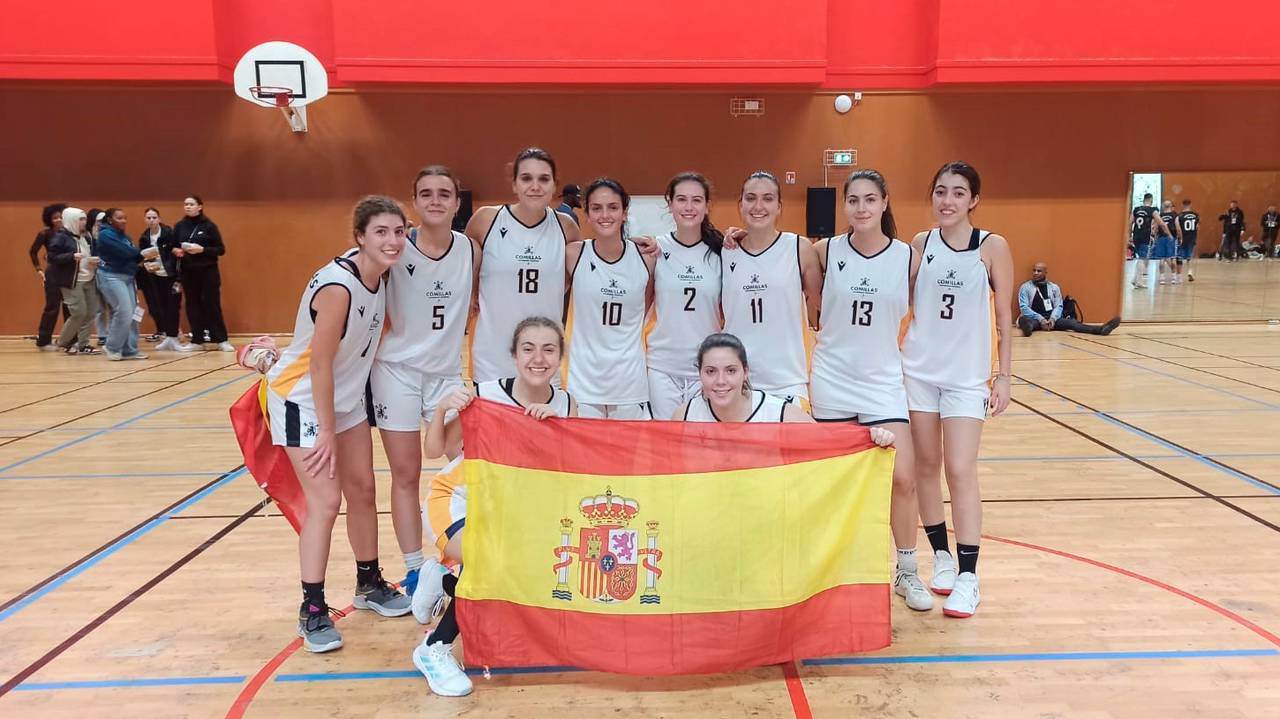 The Comillas women's basketball team was one of the participants.
14 November 2023
Month of international competitions for Comillas Pontifical University, with the participation of its official teams in the 8th World InterUniversities Championships, held in Paris, and the WHU Euromasters 2023, in Vallendar (Germany).
The World InterUniversities Championships hosts official teams from 75 universities around the world. More than 3,000 university athletes participated, from 2 to 5 November, in this year's edition, which included teams from 12 sporting disciplines. On behalf of Comillas, the seven official university teams participated: basketball (women's), volleyball (women's), football 11 (men's), handball (men's), indoor football (men's and women's) and rugby 7 (men's). The expedition was made up of 76 students, three coaches and two expedition leaders from Comillas Bienestar.
All the students from Comillas enjoyed the experience of participating in one of the most important inter-university sports tournaments in the world, endorsed by the IUSF Inter Universities Sports Federation.
This initiative, promoted by the Comillas Bienestar, aims to offer our students experiences through sport, as a complement to their comprehensive education, to strengthen their sense of belonging and enrich their life on campus.

 WHU Euromasters
Comillas also participated in the WHU Euromasters, in its 25th edition, with the official basketball team (men's), and the "Tic Tac" team, champions of the Rector's Trophy for men's indoor football and men's football 7-a-side in the previous academic year. This is a competition created in 1997 for business schools from all over Europe. More than 2000 students, from winning teams at their universities, participated in this edition, in an event hosted every year by the Otto Beisheim School of Management (Vallendar, Germany).